Wells
Our company produces different types of plastic wells:

These wells are made of high-strength, frost-resistant (from -40°C to +60°С) polyethylene. Production material is durable, reliable and resistant to moisture.
Most of our plastic wells take the lead over their outdated concrete and metal counterparts in all respects.
The advantages of plastic wells made by Ukrhimplast:
Resistance to various types of corrosion
Decent mechanical as well as vibration resistance
Structural strength
Resistance to temperature variations and frost in particular
No need in additional painting
Strength and impermeability of input places for the pipes and cables
Design ensures a safe and fast assembly
The possibility of cutting and welding a well
Wireline (cabling) wells
We produce wireline (cabling) polyethylene wells for local and long-distance networks.
Our wells are used for the construction of telecommunication and electric networks. They are designed to accommodate couplings and stock pilings of fibre-optic and power cable. They can be installed both in pedestrian and transport areas.
Polyethylene wells are a generation of new technologies, compared with reinforced concrete ones. The list of major advantages of polyethylene wells over concrete and reinforced concrete ones is provided here.
Documentation
Sewage wells
We produce polyethylene sewage wells for sewage and water supply networks.
Polyethylene wells are a modern technology; they are successfully replacing their concrete and reinforced concrete counterparts. The list of major advantages of polyethylene wells is provided here.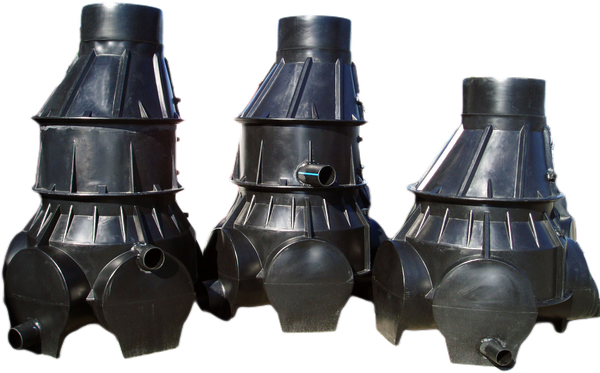 The height of wells can be adjusted by adding rings and throat. Closing the well is possible with lids or hatches 660 mm. In any part of the well it is possible to weld branch pipes and fittings.
Flat-bottomed wells

Well KL-660
Well KL-1000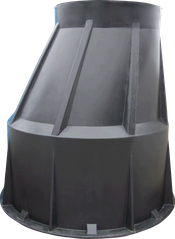 Well KL-1600
h = 1910 mm
O 1830/1020 mm
Сrosspoint trough wells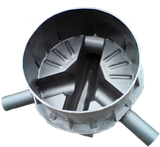 Well KnL-Kr-660
h = 500 mm
O 790/660 mm
entr. 3x 110 mm
ex. 160 mm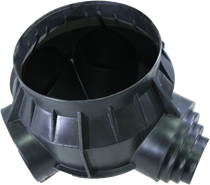 Well KnL-Kr-1000
h = 100 mm
O 1200/1000 mm
entr. 3x 400-800 mm
ex. 400-800 mm
Accessories
Documentation
Pumping station wells
We produce polyethylene wells for the installation of sewage pumping stations (SPS).
These wells are usually mounted with automatic pumping equipment. They are designed for installation into the ground and do not require any additional reinforcement.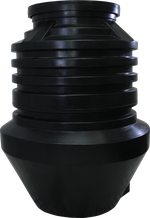 Pumping station well 1100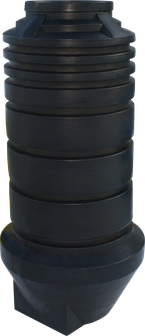 Pumping station well 1750
The height of wells can be adjusted by adding rings. To any part of the well it is possible to weld fittings and branch pipes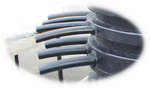 :