Shower tanks, summer shower cabin
Product description
We produce shower tanks with capacity of 140 and 200l. and summer shower cabins .
This products are useful for:
city beaches;
old buildings without sanitary facilities;
construction sites;
campsites, tourist parking;
warehouses;
summer camps for children;
Shower tanks
With our tank, summer shower can be easily constructed from any material available.
Tapered bottom allows 100% water draining. Shower tank`s color is black, so the water is heated rapidly. Material of the tank is polyethylene, strong, not afraid of sunlight and high tempratures.
Summer shower cabin
Shower cabin can be constructed from readily available materials, but you can do easier by buying a toilet cabine.
Kit of summer shower cabin includes :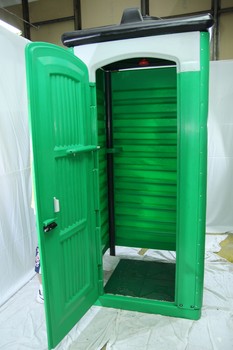 200 l. shower tank;
Ball valve; li>
Shower grid; li>
plastic or wood bottom; li>
Door knobs li>
lock with latch; li>
Coat Hook li>
To improve the air circulation vents are installed in the cabin walls. Cabine color - blue or green. Weight: 65 kg. Overall dimensions: 1200 * 1200 * 2470 mm.
These products are made of high-strength, freeze-resistant (from -40 ° C to +60 ° C) polyethylene. The material of products is durable and resistant to UV exposure.
The cabin is set on a flat surface. It requires quite a small slope or trough for water draining. If necessary, the cabin is attached to the surface with dowels, so it did not move (plugs not included in delivery).
See also