The enterprise
History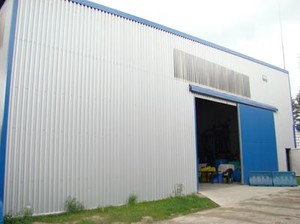 In 2005, a group of companies united by a trademark Ukrhimplast® , began production of plastic products by rotational molding technology.
Mission
To enable customers to realize their own ideas, getting as soon as the product functionality, ergonomics, and quality.
Purpose
To combine the advantages of mass and individual production, show the possibilities of technology and engineering capabilities of the enterprise.
Ukrhimplast® today
Our goal - to provide consumers with quality, reliable, and inexpensive products for various industrial and domestic purposes. We accept orders for the manufacturing of standard products as well as the development and manufacture of new products for different purposes. Presence of Design Department and Mold Production Department enables to reduce development time and the introduction of a new product to one month.
There is a special pricing policy for our customers that allows us to respond maximum flexibility to customer requirements and in a timely manner to ensure its needs.
We are constantly forming a regional network of dealers for selling our products. Regional dealers will have favorable conditions. Well-established business relationships provide stability, reliability and speed of order execution, the ability to arrange delivery.
Not stopping there, we regularly conduct an effective marketing policy for the development of new products, the exit as the regional and the international markets, such as Russia, Belarus, Lithuania, Moldova, Kazakhstan.
We hope that you are interested in products of our company and in your face we will acquire a new and reliable business partner.